Operations & Maintenance
Our experts & employees ensure that all the activities performed by them are as per Standards, keeping complete safety in mind to insure risk free operations.
Process Plants and Terminals
SOPAN has proven capabilities in providing operation & maintenance services for Process Plants and Terminal including Gas Gathering Stations, Oil Marketing Terminal & Pumping Stations, Intermediate Oil Tank Farms, LPG/LNG Import Terminals, Gas Compressor Stations and CNG station etc.
All the terminal & plant operation activities and Predictive, Preventive & Shutdown maintenance activities are executed by SOPAN's Multidisciplinary qualified and experienced team. Our experts provide hands on solution to reduce the break down time of equipment in case of emergency situation.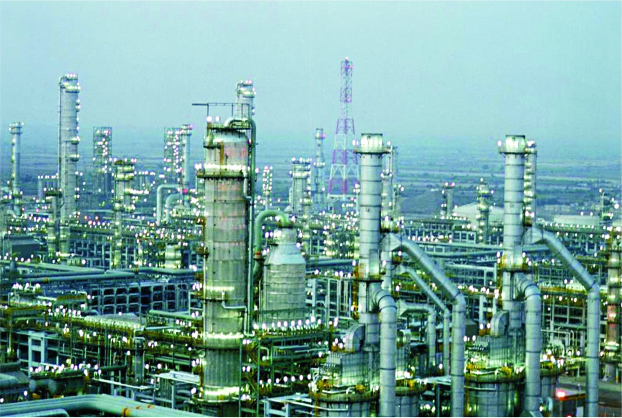 Compressor
SOPAN has proven track record in Operation & Maintenance, Overhaul, Repair, Troubleshooting services for all types of Reciprocating Gas Compressors and Gas Engines in safely, timely and secured manner. We undertake Installation, Commissioning, Operation and Maintenance of Gas Compressors under different applications such as
• Gas Gathering Stations,
• Onshore/Offshore facilities
• Gas Storage facilities
• CNG Stations etc.
We have also undertaken O & M of a Gas Gathering Station which included Level 1 & Level 2 CBM Compressor packages (Howden Compressors with Waukesha Engines & Frick Compressors with CAT engines).
We have delivered operation & maintenance commitment for more than 300 CNG Compressors of various model.
Pipelines
SOPAN have proven track record of providing Integrated operation & maintenance services as a single point responsibility and we undertake projects on umbrella contract as well as on Annual Maintenance Contract (AMC) basis. This include mainline maintenance activities such as ROU, Washouts, Markers, Emergency response, Cathodic Protection Monitoring & Maintenance and Station maintenance activities such as Mechanical, Electrical, Instrumentation, Civil Maintenance and station up keeping etc.
Presently we are doing O&M of over 3000 kms of cross country pipelines of different sizes.  Our technicians undertakes safe digging practices to avoid damage to existing underground pipelines. Our Operation & Maintenance team also have experience in Maintenance of Steel Pipeline, attending major Emergency Leakages using leak clamps and sleeve welding etc.
Oil & Gas Production Facilities
O&G production facilities has key/significant role to play in O&G value chain.We Provide Installation, testing and commissioning along with operation and Maintenance for
1. Group Gathering Station.
2. Gas Collecting Station
3. Oil Collecting station.
City Gas Distribution
SOPAN engages in setting up City Gas Distribution Infrastructure across cities and districts of India catering to Industrial and Domestic requirements. We provide end-to-end services for  Installation, Construction, Wet leasing, Operation & Maintenance and Testing & Fabrication Facilities required for a CGD Network. Our offerings include:
SOPAN provides Operation and Maintenance Services for Pipeline Networks and CNG stations including Compressors and Dispensers. We have CNG testing facility authorized by Chief Controller of Explosives, Nagpur.
We ensure Asset Reliability & Integrity of the CGD Network by maintaining best operating conditions throughout asset life cycle by providing Preventive & Predictive Maintenance, Break down Maintenance and also time to time Modification jobs related to CGD Network.
We also provides wet leasing of Hydraulic Booster Compressors with skilled, trained and experienced manpower.
SOPAN is specialized in developing variety of Pressure Regulating/Decompression Skids and Gas metering skids through its two state-of-the-art Fabrication facilities adhering to the Industry Standards. These skids are required during custody transfer in City Gas Distribution networks. We also supply Hydraulic Booster Compressors for natural gas compression.