Metering Skids
SOPAN is experienced in catering to Domestic, Industrial, Downstream and Upstream requirements for metering skids. These gas metering skids play a vital role in custody transfer across the gas value chain. We provide both Volumetric and Mass Flow Metering skids for measuring natural gas accurately capturing volume, pressure & temperature characteristics of the gas. Our designs can be customized meeting user specific requirements.
SOPAN undertakes the entire scope required by the client including Assembling, Testing, Installation, Commissioning and Start up services associated with the supplied skids. The nature of design ensures easy installation and low maintenance during its operating life.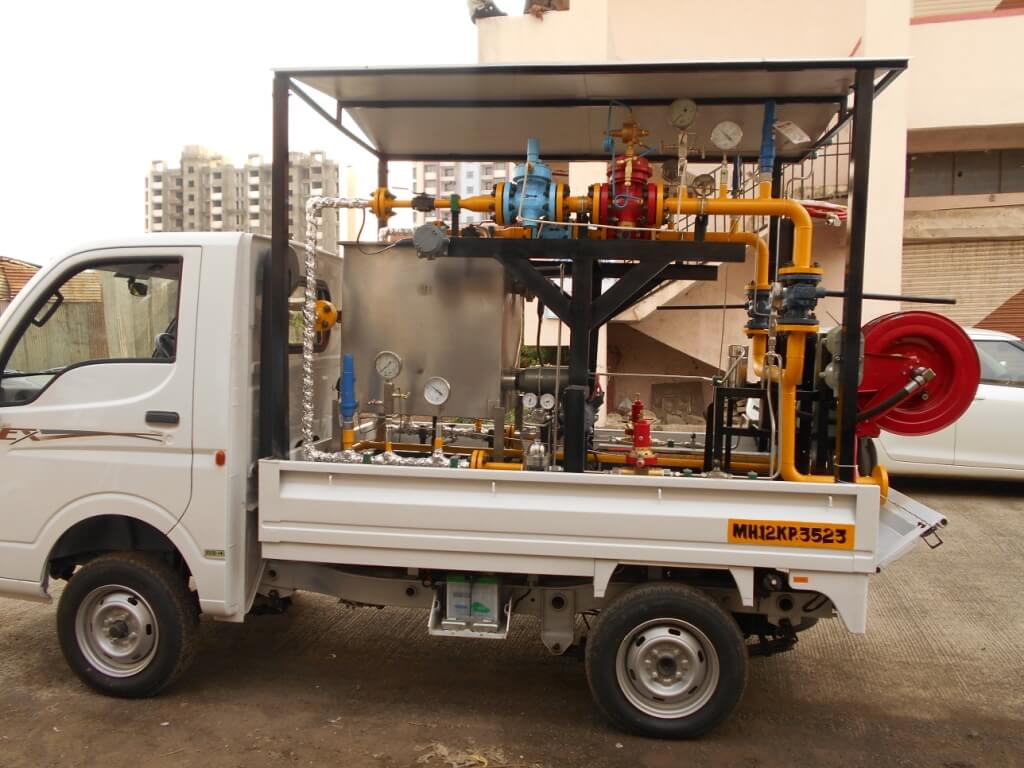 Pressure Regulating Skids
SOPAN develops a variety of pressure regulating skids (PRS) applicable in City Gas Distribution Networks, CNG Test Bed Facility and LPG Storage Systems. These skids maintains the pressure in the range of 1-250 bar units and are made using high quality Filtration units, Ball and Relief valves, and Pressure Gauges. It also includes Electric heating arrangement, Electrical Water Bath heating and Catalytic Heating System.
SOPAN offers highly customized PRS adhering to EN, ASTM, DIN, ASME standards. PRS are pre-tested before commencing operation to ensure smooth and safe delivery of gas.
Decompression Skids
SOPAN undertakes Design, Engineering, Assembly and Testing of gas conditioning skids for Gas Engine unit, Gas Turbine Unit and Power Plants. We provide Gas Conditioning skids with Pressure Regulation, Flow Control, Filter Separators etc meeting client specific requirements.
DRS is used to reduce the pressure of gas before it enters City Gas Distribution Network to ensure smooth operation and safe delivery of gas. SOPAN expertise in Design & Engineering of district regulating skids having Filtration System, Pressure Regulating Valves & Metering Device components. These skids reduces pressure, facilitating use of MDPE over steel pipes for city gas distribution.